The unique success story of Borussia Dusseldorf started six decades ago. In the 1960/61 season the club won their first German team championship. After the promotion into the Bundesliga in 1967 (established in 1966), the story of success started.

Since then Borussia won 32 German team championships, 27 German Cup titles and celebrated 17 successes on the european stage. Thus Borussia is not just a national record champion, but also one of the most successful teams in Europe (75 titels until 13/06/2022), only surpassed by the German soccer team FC Bayern Munich (79). During this time the club wrote several times sports history - recently winning the historic triples (Champions League, German team championship, German Cup) in 2010 and the repetition of this incredible triumph in 2011 - and again in 2018 and 2021.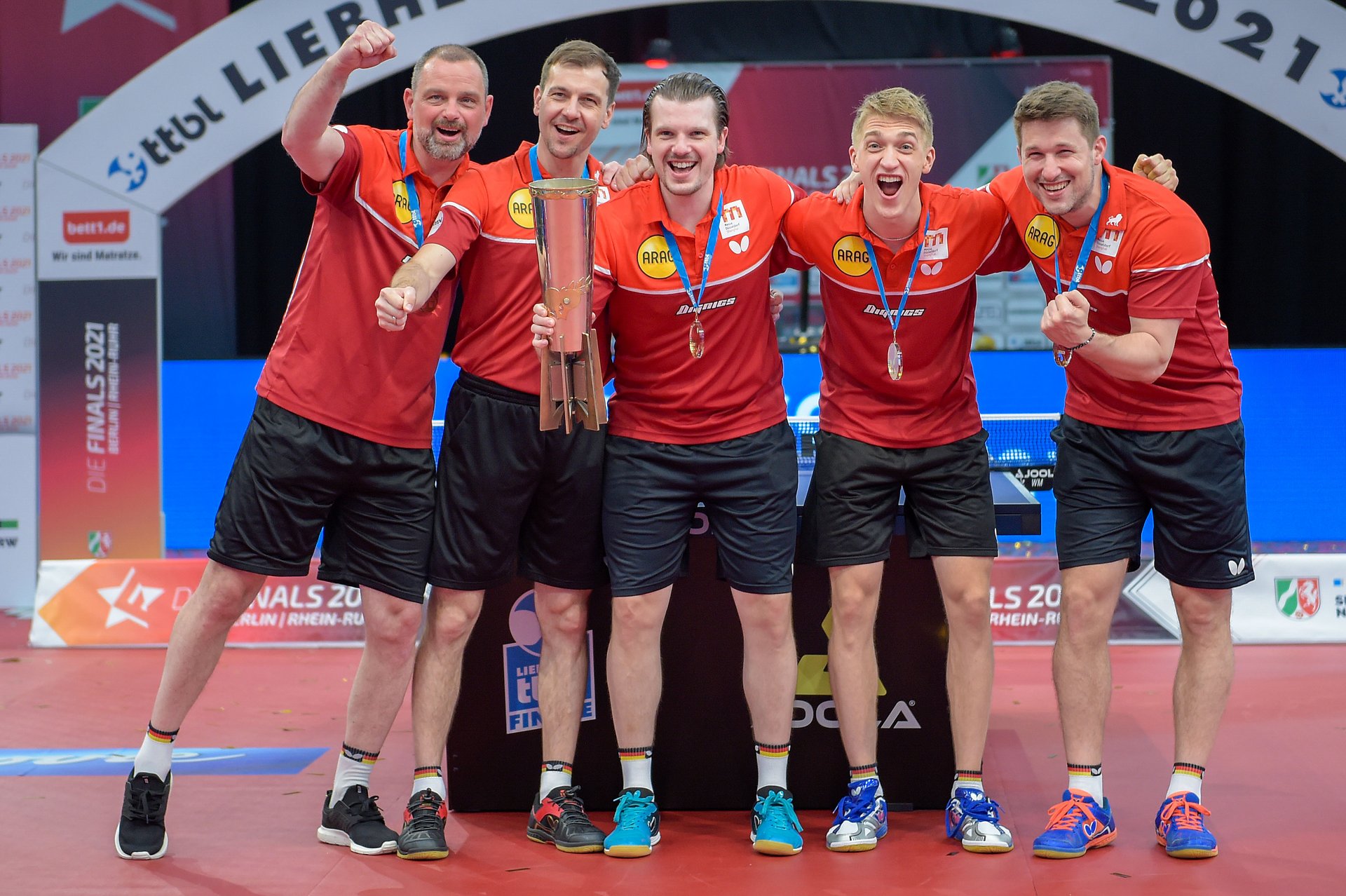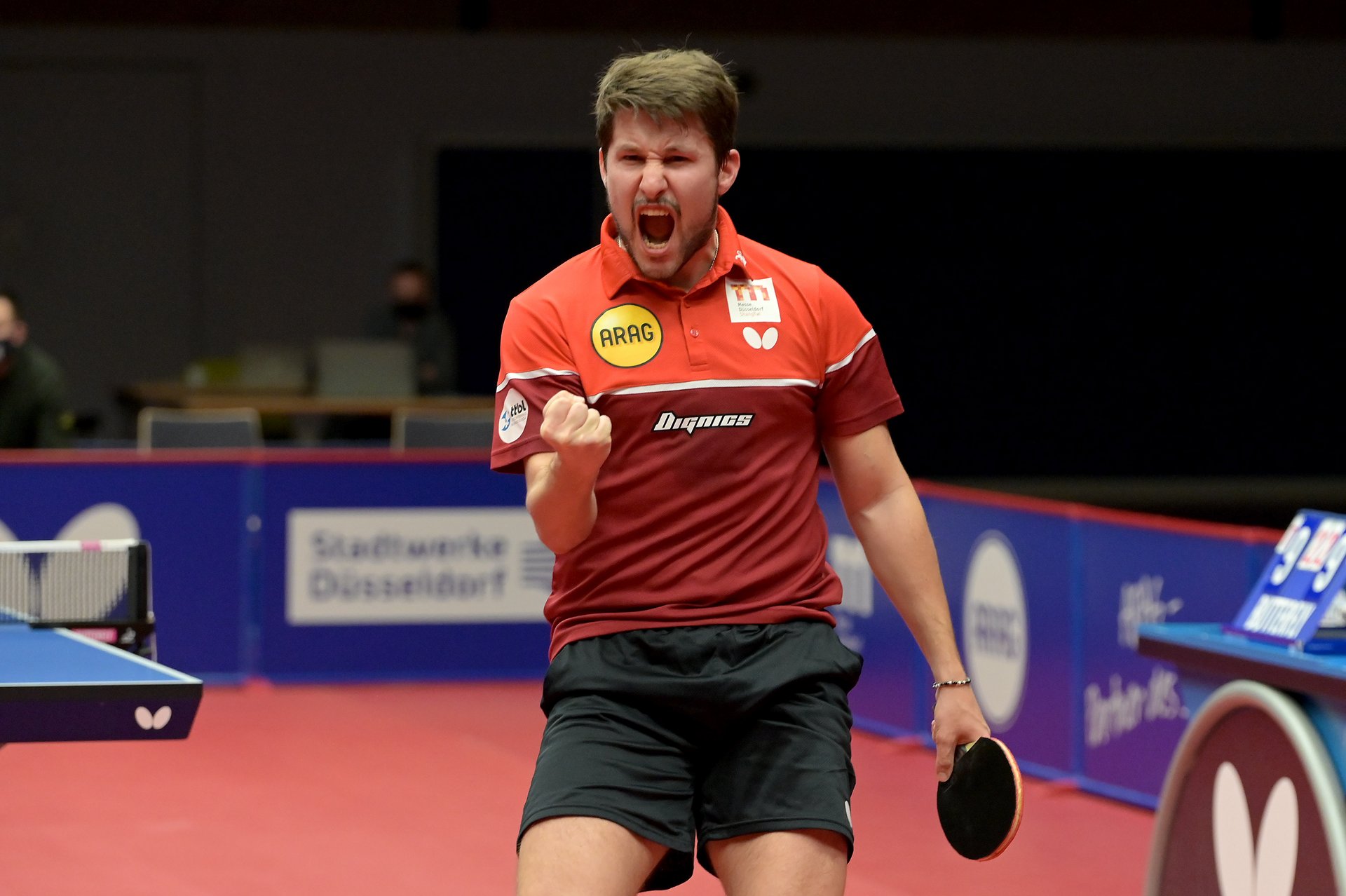 The basis for this success is a professional club management. As the first German table tennis club Borussia had a manager, a coach and a department of public relations. This made it possible to sign many world class pros and also young players, which became world class players in Düsseldorf.
The club's philosophy is to bring together a young german team with international stars - and this is still up-to-date. A selection of the players: Eberhard Schöler, Wilfried Lieck, Hans Wilhelm Gäb, Ralf Wosik, Jörg Roßkopf, Steffen Fetzner, Jochen Leiß, Desmond Douglas, Jörgen Persson, Vladimir Samsonov, Michael Maze, Christian Süß, Timo Boll, Dimitrij Ovtcharov, Patrick Baum, Patrick Franziska, Kristian Karlsson, Anton Källberg, Ricardo Walther and Dang Qiu.
Star of today's ensemble and audience's favorite is Timo Boll, who plays for Düsseldorf since 2007. The former world number 1 has been one of the best players in the world for two decades and reached this career high at Borussia in 2011 and again in March 2018 for the third time after 2003.
Boll won several medals at the Olympic Games and World Championships and is 20-time European champion. Even with Borussia, the left-handed already celebrated numerous title wins: 11x German team champion, 10x Winner German cup, 6x Winner Champions League, 1x Winner ETTU-Cup (until 19/04/2022).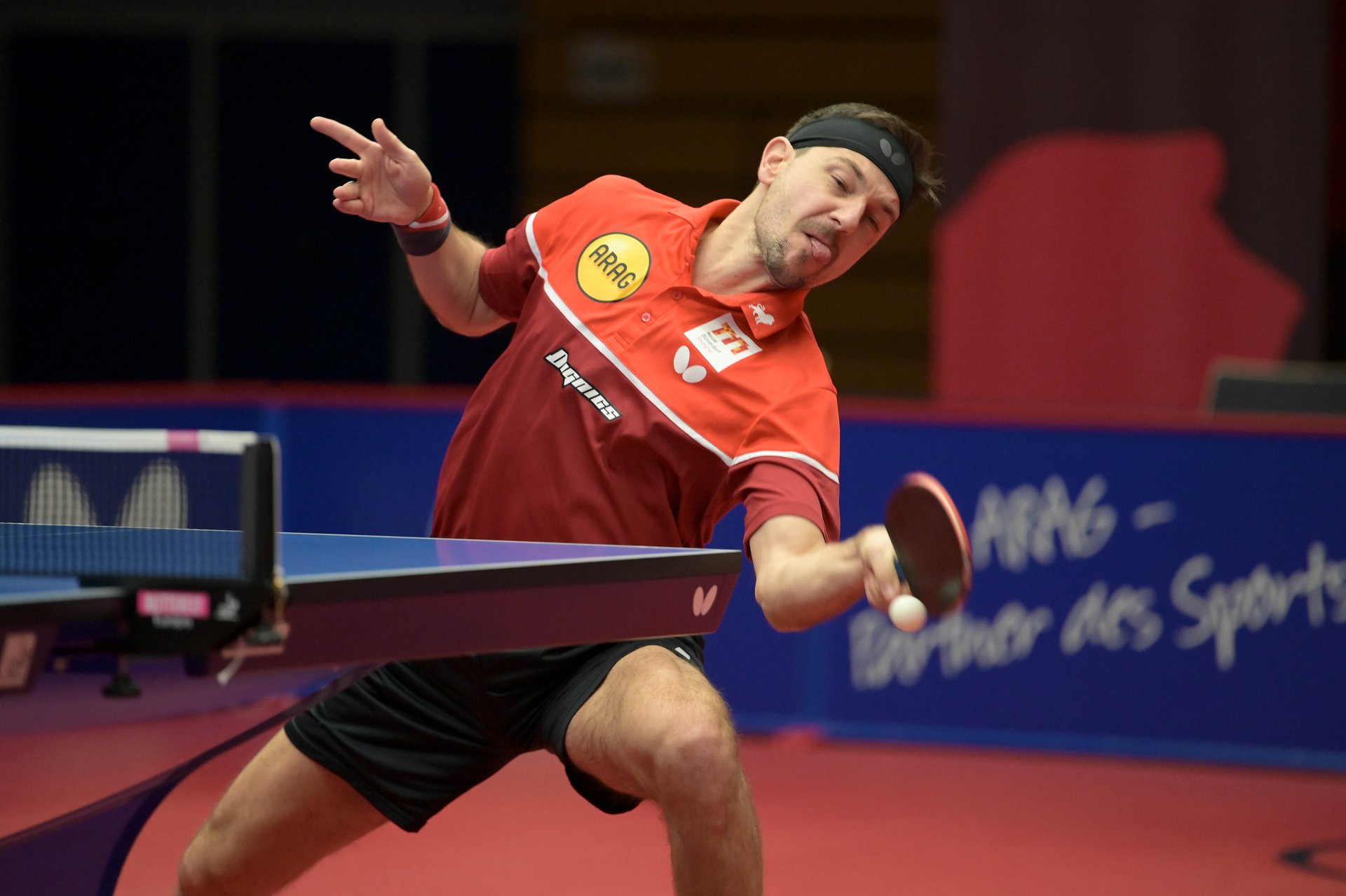 Titles overall: 76 (24/07/2023)
Champions League (6 titles)
Cup of European Champions (6 titles)
German Team Championship (32 titles)