Borussia Düsseldorf is the first team that competed in the Table Tennis Champions League, in the German Bundesliga and in the German Cup during the season 2020/21.
In 2018, Timo Boll's team made a new entry in the history books: Borussia won the club's third triple and titles 69-71. Unfortunately the club won no more trophies in the last two seasons.
In addition to that, the record champion managed to achieve a novelty in the season 2017/18: For the first time in table tennis history, a club celebrated four German championships in a season!
Not only the professionals celebrated the title, the wheelchair team, the standing handicapped ("pedestrians") and the U18-team won the German Championships too.
In disabled sports, Borussia is playing with four teams in 2020/21: In the wheelchair-Bundesliga, one team in the highest and one team in the second division of standing disabled teams and one team in the second division of showdown-Bundesliga (table tennis of blind people). The wheelchair-team won the German championships five times in a row since 2016.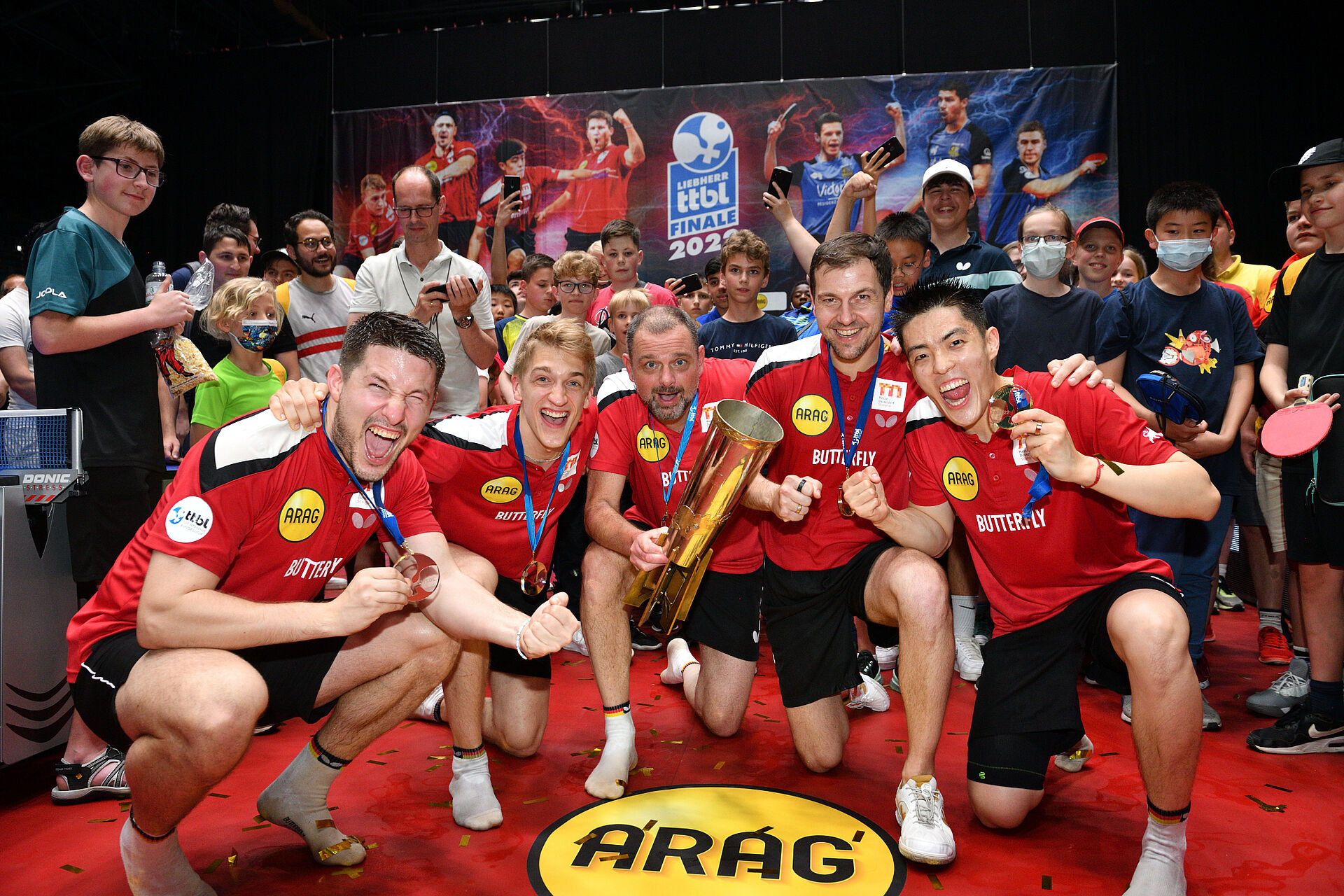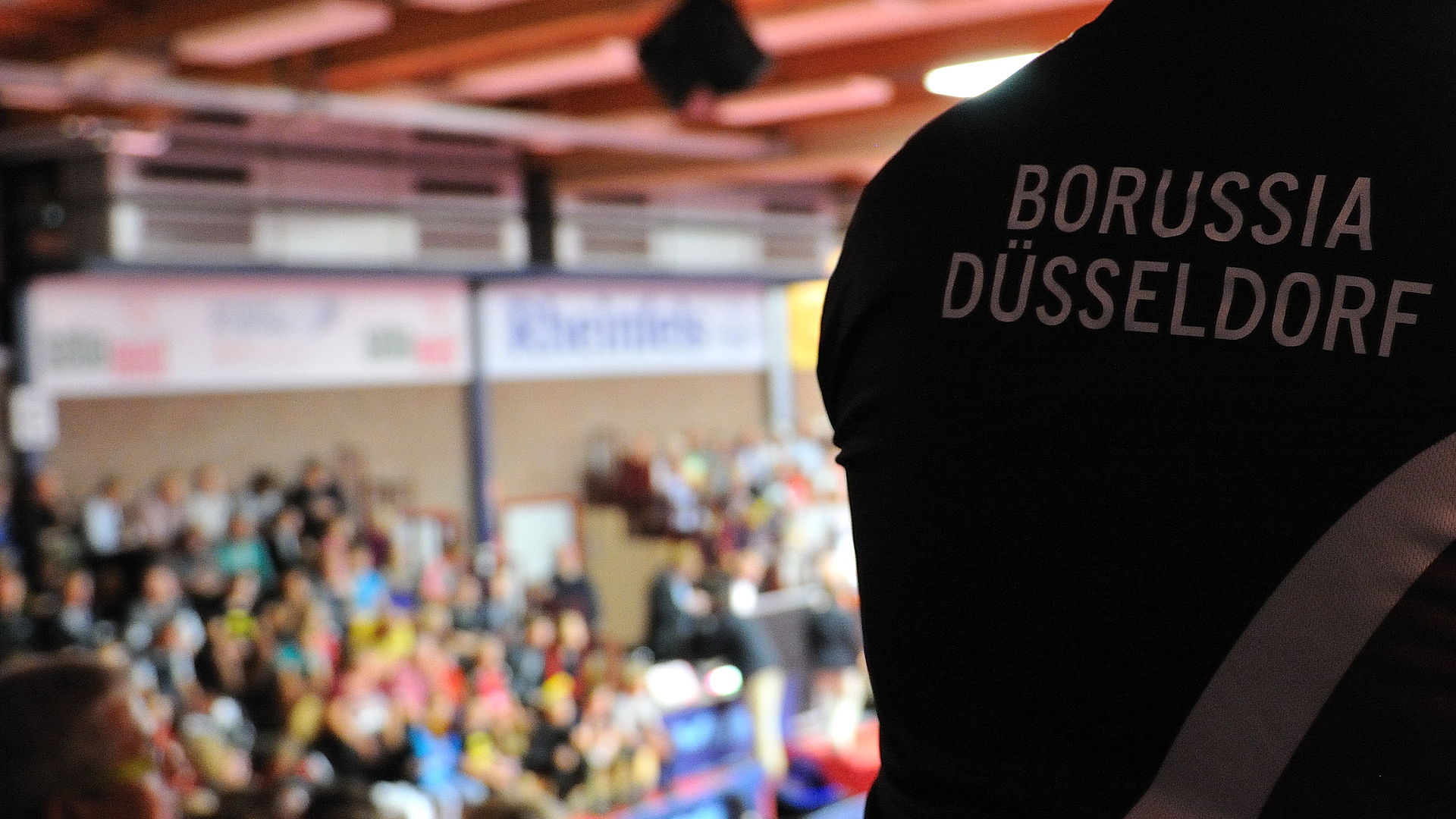 The wheelchair team is playing in Bundesliga since 2014 and the showdown team since 2016 (actually in second division). The standing disabled team is taking part in the highest league since 2013 (which is called "Oberliga").
Borussia Düsseldorf is also dedicated in the non-professional and junior division: six men and three women teams and ten students and junior teams are playing for the club in 2020/21 in different leagues. Borussia has 331 club members altogether. The teams of U15, U18 and U13 made history in 2016, as all three teams were within a few days Champion in western part of Germany.
Since 1988 Borussia Düsseldorf organizes the andro Kids Open - Europe's biggest kids and juniors tournament, which took place in 2019 for the 30st time.
Until the corona pandemic around 1.500 kids were coming to the andro kids open every year around august. At 80 tables the youngsters determine their winner, from an age of 6 to 17 in multiple age classes. Throughout the world there is no similar junior-tournament in table tennis. In 2020 the andro Kids Open had to take place with less kids and several changes compared to the past because of the Covid-19-pandemic.
Since 1994 the club has an own table tennis centre, which includes a sport hotel, a multiple sports hall (ARAG CenterCourt) and the andro table tennis school. In addition, Borussia is also heavily involved socially with projects like "SingPong", "Bunt gehts rund" and the "Tischtennis-Pausenkönig".