Welcome to the andro table tennis school
We at Borussia Düsseldorf offer everything that makes up the fastest of ball sports. The home of Germany's most successful table tennis club is the meeting place of many world-class players and national teams - and since 1994 the home of the andro table tennis school Borussia Düsseldorf.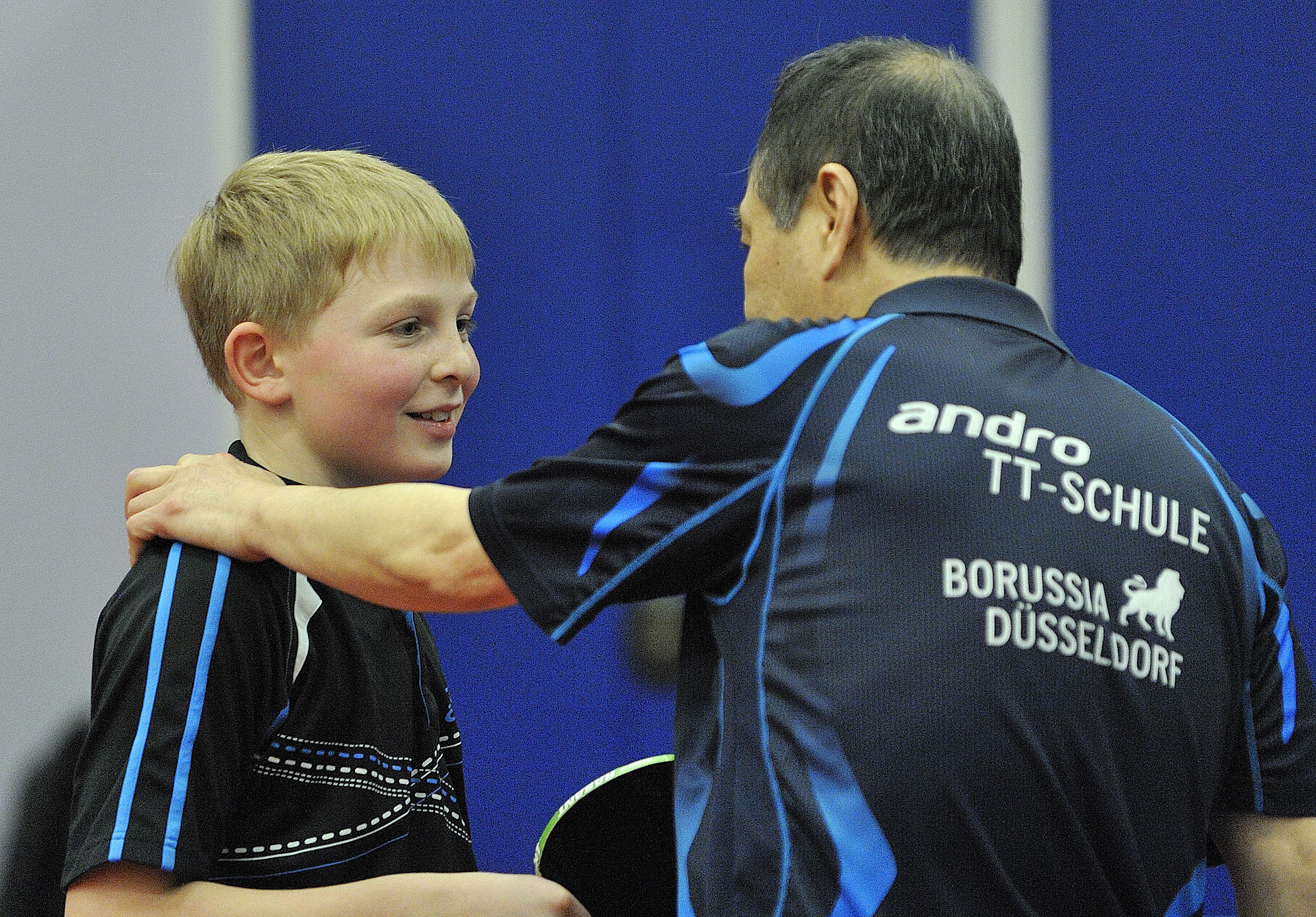 MORE INTENSIVE, MORE INTERESTING + MORE INDIVIDUAL
The andro table tennis school Borussia Düsseldorf offers individual and intensive training for every enthusiastic table tennis player!
Our more than 60 courses a year with different durations are aimed at club players regardless of age and playing level. Training, accommodation and catering - everything is under one roof! If you do not need accommodation, it is also possible to book at a discounted rate. We want our participants to experience their favorite sport more intensively than usual with up to five hours of daily training, to perceive table tennis with the latest training methods even more interesting than before and to feel individually looked after due to our excellent trainer-player ratio with licensed trainers.
Even more intensive and individual is our personal training with free choice of dates according to agreement, which is also suitable for beginners. Whether as a one-time training or regular private training for ambitious players, we will find the right coach for you!
Our mix of pure table tennis, good mood and sociable togetherness makes every course an unforgettable experience for our course participants from all over the world. In the meantime, the andro TT school has been visited by over 30,000 participants, over 60 percent of whom are course repeaters and have visited us at least a second time!